BAC Organic Starter Kit Pro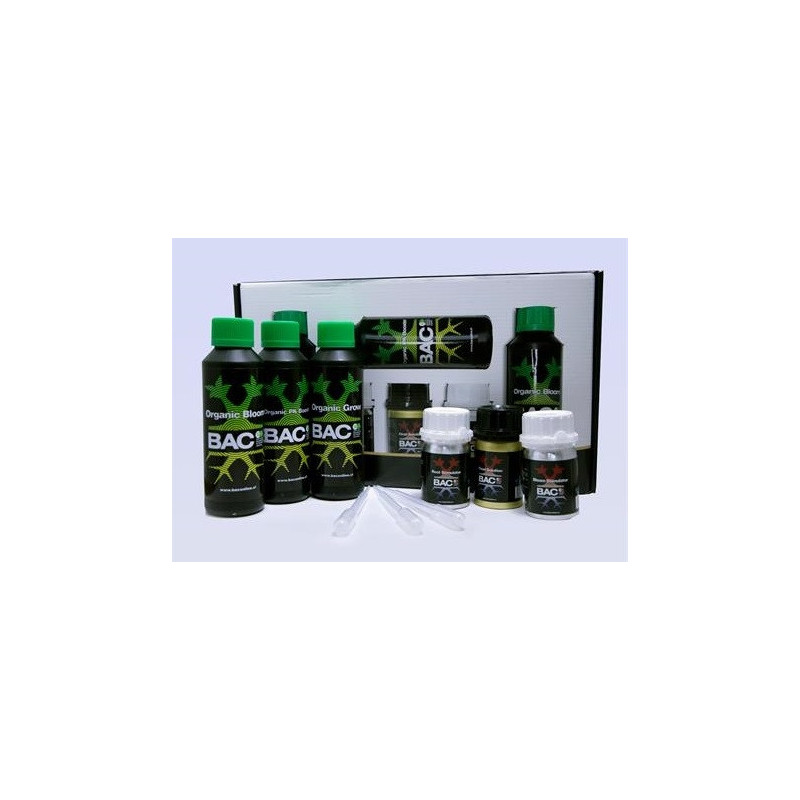  
Discreet and secure packaging

Delivery 2-5 days - Free over 100€

Exchange for 30 days - 2 years warranty
B.A.C Organic Stater Complete Kit
Get abundant and tasty crops with this organic fattening kit that includes all the elements needed to harvest, from growth to flowering in the best possible conditions.

This kit includes the 2 basic nutrients to use respectively in growth and flowering, Organic Grow and Organic Bloom. Both products will provide the necessary nutrients for the plants to grow properly.

During flowering, the Bloom Stimulator and the Organic PK Booster will yield more abundant and tasty crops.

To stimulate and protect the root system you can use the Root Stimulator, a cocktail of microorganisms created from plant extracts that will allow plants to better assimilate nutrients.

Lastly, the Final Solution guarantees fast fermentation of wastes around the roots thanks to the stimulation of certain groups of micro-organisms. For purer flavors.

BAC discourages the use of enzymes with this range of nutrients.

The Organic BAC Starter Kit includes:
    • 30 ml Root Stimulator
    • 30 ml Bloom Stimulator
    • 30 ml of Final Solution
    • 250 ml Organic Grow
    • 250 ml Organic Bloom
    • 250 ml Organic PK Booster
    • 3 pipettes 3ml