Alubox Insonorisé KSB 160 R (520m3)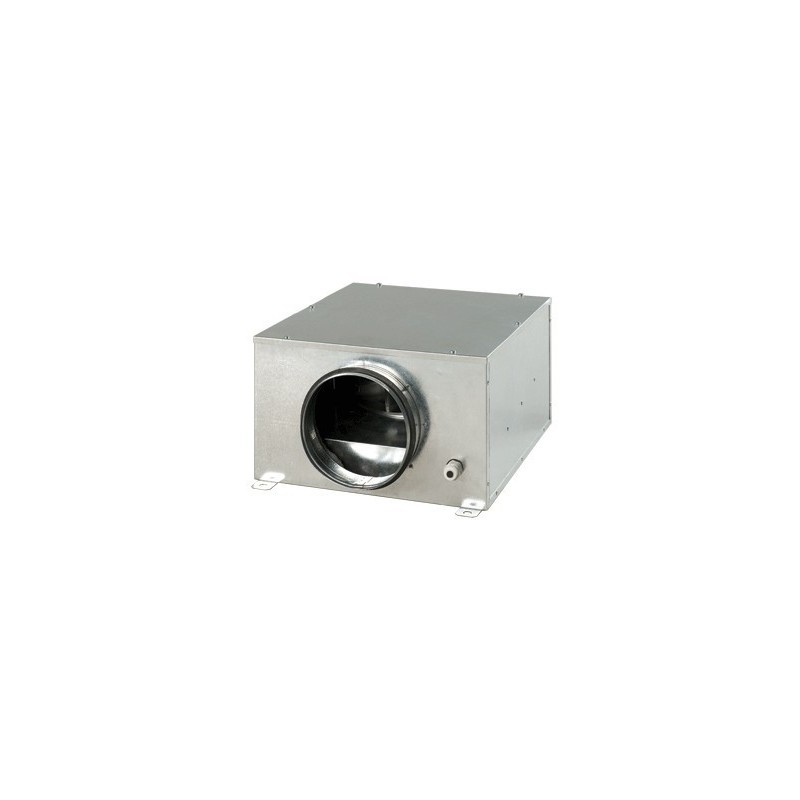  
Compact inline sound- and heat-insulated centrifugal fan with back-curved impeller blades.
Maximum capacity - 435 m3/h.
ø 160mm
Discreet and secure packaging

Delivery 2-5 days - Free over 100€

Exchange for 30 days - 2 years warranty
KSB fan design enables its application in supply and exhaust ventilation systems for the premises with high requirements to noise level and limited mounting space. 
Provision is made for installation in a premise above the suspended ceiling.

The fan casing is made of galvanized steel sheet and provided with heat- and sound-insulating material.
Round connecting pipes are fitted with rubber seals. 
The centrifugal impeller with back-curved blades is powered by means of 2-pole asynchronous motor with external rotor.
The motors are equipped with built-in thermal overheating protection with automatic restart.
Motor ball bearings with selective lubricating oil ensure low-noise and maintenance-free fan operation. 
Smooth or step speed control with a thyristor or autotransformer speed controller.
Several fans may be connected to one speed controller provided that the total power and operating current do not exceed the rated speed controller parameters.
The fans are designed for inline mounting inside an air duct of matching air duct diameter, in any point of the ventilation system and at any angle.
The fan shall be fixed to a building by means of supports, suspension brackets or fixation brackets in case of flexible connectors application.
The fan can be mounted in any position with respect to the air flow direction indicated with a pointer on the fan casing.
Access to the fan maintenance shall be provided.