Plagron Green Sensation 100ml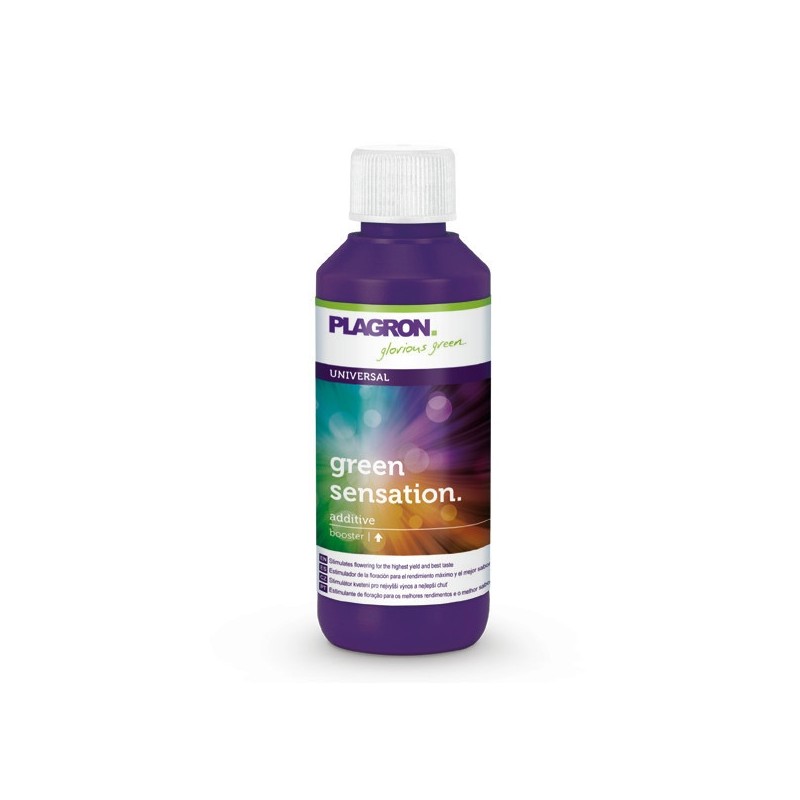  
Discreet and secure packaging

Delivery 2-5 days - Free over 100€

Exchange for 30 days - 2 years warranty
Unique powerful booster

Green Sensation is a complex composite flowering stimulator, composed of organic nutritional elements, that has been specially developed for the last 4 to 6 weeks of the flowering phase. The sophisticated composition provides the plant with all the nutrients needed for abundant flowering and solid fruit formation. Green Sensation makes all other additives, such as PK 13-14, enzymes or other brands of useless stimulators.
It is also possible to save up to 50% of flowering fertilizer depending on the substrate used.

• Improved yields.
• Strengthens the taste with the best sugar formation.
• Protects against diseases.
• Reduces the stress of the plant.
• Produces a strong cell structure.
• Can be used on all substrates.
• Can be combined with all other brands of fertilizer.
• CE certified.
• Suitable for all irrigation systems.

Use and dose
1 ml / liter.
Add 1: 1,000 Green Sensation to water, measure EC, then add blooming fertilizer until desired EC is reached. Use this
solution to every watering.

Composition
Organic bound phosphate, organically bound potassium and proteins.

Conditioning
Bottles / cans of 100 ml, 250 ml, 500 ml,
1 and 5 liters.