Plagron Bat-Mix 50ltr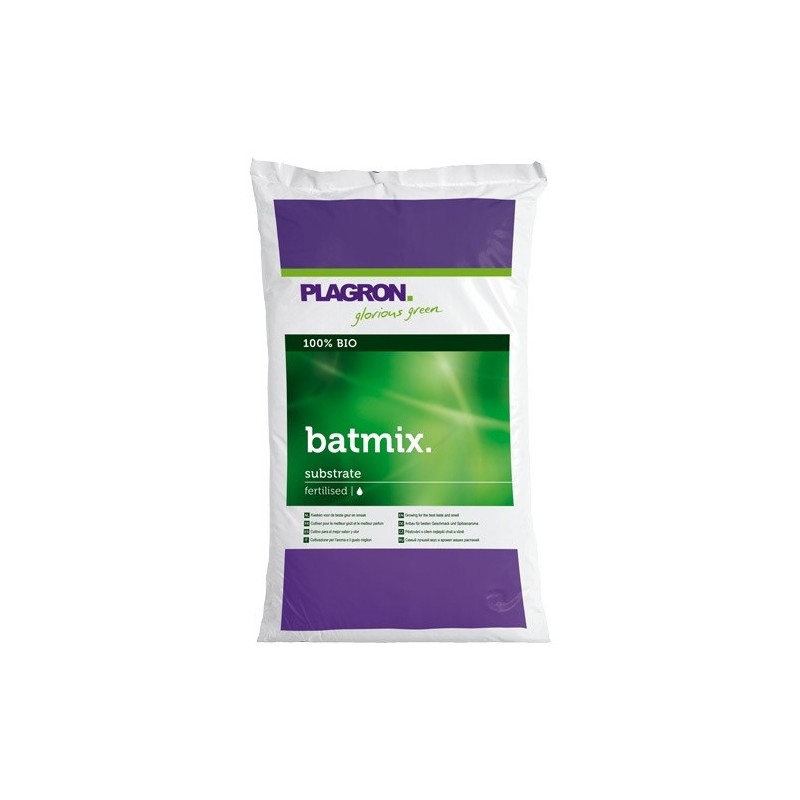  
Discreet and secure packaging

Delivery 2-5 days - Free over 100€

Exchange for 30 days - 2 years warranty
Plagron Bat Mix is a blend of the finest and carefully selected types of peat. It contains various types of fibre and perlite which make it light and with an oxygen level you would expect from a Plagron quality substrate.
The generous amount of Plagron worm compost ensures vigorous plant growth and better water retention. The main nutrient in Plagron Bat-mix is bat manure (bat guano). Bat guano is naturally rich in phosphorus and potassium and ensures lush growth.
Plagron Bat Mix contains enough nutrients to meet all the needs of the plant throughout its cycle. Only under conditions of strict control during the processing of the bat guano is a top-quality product like Plagron produced.
Warning:
Water before use. Do not add food during the first 6 weeks.
Only take away in our stores.
No sending for this article.